CONFIDENCE WITH MEDICAL TATTOO TREATMENTS
The technicians at TRUCCO SKIN have advanced their education in order to bring their clientele the benefits of medical cosmetic procedures.
Medical cosmetics are unique, aiding in restoring and enhancing features as well as addressing and treating skin texture concerns. Through our wide range of personalized procedures, we are able to restore and enhance features that may have lost their natural pigment, experienced hair loss, or have dramatically changed.
Our pigments, products, and equipment are of highest quality, made in the USA, vegan friendly, and never tested on animals.
Awarded Montgomery Country's leader in cosmetic tattoos, our goal is to offer an expert, skilled and professional service that fits your lifestyle for years to come. Our specialists are highly trained to meet your expectations with compassion and care.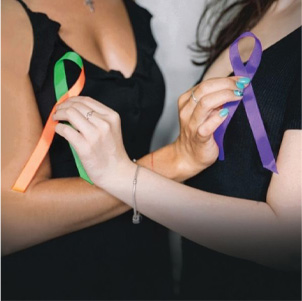 Cosmetic and paramedical tattoos can be lifechanging procedures for those about to, or have undergone, chemotherapy or radiation treatments, those who suffer with chronic illness or impairments, making it difficult to apply their own makeup, desiring to look and feel their best. Common areas of restoration are scalp (SMP), eyebrows, lash line, lips, and areola.
Timing is important for cancer patients considering cosmetic tattoo procedures. The general recommendation is to have your cosmetic tattoo procedure either six weeks before or after any type of cancer treatment, though it's absolutely necessary to consult with your oncology or healthcare team before undergoing any elective cosmetic procedure.
SERVICE PRICE DEPENDENT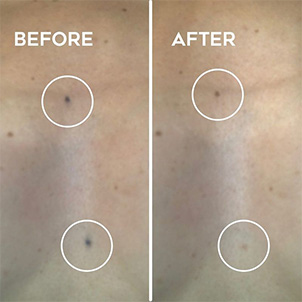 RADIATION MARKER CAMOFLAUGE
Service Time: approximately 1 hour
We will schedule your 6-week perfecting appointment at your initial service (no charge)
Included in your service:
Consultation
Treatment
Red Light Healing Therapy Treatment
Aftercare Instructions
Radiation markers can often be a reminder of battling cancer and the uncomfortable treatment-experienced. To put this in the past, we offer radiation marker tattoo camouflage, which will give markers the appearance of a freckle, being virtually undetectable.
FREE OF CHARGE