CONVENIENCE WITH COSMETIC TATTOOS
Imagine waking up, with your morning routine cut in half and simplified! Whether you are swimming, working out, on vacation, at work or home, or just on-the-go, cosmetic tattoos will not smudge, smear, or wash off. Cosmetic tattoos can restore and enhance features for both men and women while providing convenience and confidence, all day, every day! Our services are also ideal for those who are allergic to traditional cosmetics that may cause watery red eyes or irritation, and those who find makeup difficult to apply. Cosmetics tattoos will give you the freedom to live your life while looking your best.
The pigments we use are of extremely high quality, made in the USA, vegan friendly, never tested on animals, free of any metals, gamma-ray sterilized, and have an extensive record of safety in both medical and artistic fields.
Awarded Montgomery Country's leader in cosmetic tattoos, our goal is to offer an expert, skilled and professional service that fits your lifestyle for years to come. Our specialists are highly trained to meet your expectations with compassion and care.
ANNUAL COLOR REFRESH MAINTENANCE
These services are reserved only for clients who have received their initial service with us.
If you have previous cosmetic tattoo from another facility, please schedule an in-person consultation so we discuss your expectations and assess your current color, shape, and overall design.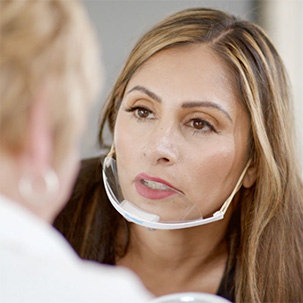 Service Time: approximately 1.5 hours
Included in your service:
Consultation
Assessment
Treatment
Red Light Healing Therapy Treatment
Aftercare Instructions
Permanent pigments fade over time. A color refresh will restore your original color and give it a fresh look. The rate of pigment fade and the frequency needed vary from client to client depending on their skin type (oily or dry), lifestyle, and cosmetic products used around the cosmetic tattoo.
There is a combination of factors that may expedite pigment fade, such as, sun exposure, medication, skin type, exfoliants, metabolic processing, and skincare routines.
$300
COMPLETE THE LOOK WITH MASH MD
Mash MD cosmetic dermatology specializes in injectables, lasers, and medical aesthetics.