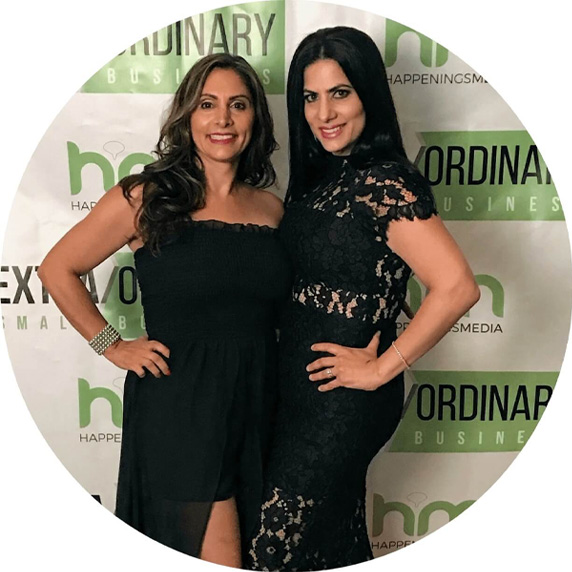 TRUCCO SKIN is owned and operated by two sister-in-laws, Rosetta and Marisa, who share the same passion for providing modern, natural, and permanent solutions for restoring and enhancing features, with tremendous care and compassion. Both Rosetta and Marisa have spent their entire careers in the beauty industry, which lead them both into the path of cosmetic and paramedical tattooing. Their knowledge and expertise allow them to take a personalized approach to combining the most modern, leading-edge, up-to-date options in order to optimize each individual's outcome and experience.
Being of Italian descent, Rosetta and Marisa chose the name TRUCCO, which means "makeup" in Italian, and merged that word with SKIN, to represent their passion for aesthetic wellness. There is special emphasis on the TRU in TRUCCO which stands for their commitment to providing services with integrity, striving to exceed each guests' expectations, in both artistry and professionalism.
The elite team of professional artists at TRUCCO SKIN are highly trained, skilled, and experienced at bringing each guest superior results. TRUCCO SKIN has, and continues to be, named Montgomery County's leading cosmetic tattoo clinic.

Rosetta Gallo, co-founder of TRUCCO SKIN, is a licensed state board cosmetologist, medical aesthetician, certified laser technician, and certified cosmetic and paramedical micropigmentation artist with the distinguished honor of being named "Best of" Montgomery County in the category of permanent cosmetics.
With over 25 years in the spa and salon industry, her main emphasis is implementing non-invasive, anti-aging skin rejuvenation procedures, as well as, natural-looking cosmetic and paramedical tattoo enhancements.
Rosetta is described by her clients as an expert in educating them on the newest techniques and advancements in cosmetic tattoos and medical skincare. She is proficient in guiding treatment plans that are customized per the needs of each individual.
Rosetta trained at both the Institute for Laser Medicine, and The National Laser Institute. She is proficient in various laser treatments, advanced medical peels, dermaplaning, and medical microneedling with growth factors and PRP for collagen induction therapy for skin rejuvenation and scars.
Rosetta is also a member of the Associated Skin Care Professionals to maintain the most current and highest standards in both industries. Her continuing education has provided her international advanced certifications in cosmetic tattoo services specifically for eyebrows, eyes, lips, and paramedical micropigmentation of the areola, and scar camouflage. Rosetta trained under Rose BeaucheminVerzella who is the expert and pioneer of permanent cosmetics. She is International trained by top masters such as Dr. Anna Dixon, Kristina Melencino, Valerie Weber, Natalia Vodnik from Russia, Leo Rosa from Brazil, Vicky Martin from London for 3D areola. Her care and compassion to help clients have led her to become certified in corrective pigment removal. She is also a member of the American Academy of Micropigmentation, which assures the seal of excellence and work ethics.
Whether you are looking for an enhancement that is soft and natural, or bolder and darker, Rosetta can guide, and implement the look that's right for you.
Rosetta and her Husband are the owners of the Medical Retreat Building . They both have worked so hard to bring all their ideas and passion of having a facility that feels welcoming to all and state of the Art.The building is shared with our business Trucco Skin and MD Mash Associates.Rick and Rosetta feel blessed to have 5 beautiful children .  They have been married for 23 years . They are a large household of 8 plus their little dog Roxy. She is fortunate and blessed to have her mother live with her.  Their house is always busy and full of family and friends! She is always thankful for the support of her husband and boys who were always willing to listen and help work, implement ideas ,and able to make this building our happy place !Rosetta is grateful  to have a place that she can share with the Community to make everyone feel their best at any age , any time of life and whenever you need a friend . Rosetta  and her family enjoy time together by loving to vacation all together . Cruising and Florida is a favorite with our family . Rosetta loves Italy and has family in the Calabria Region . She speaks Italian and has spent her summers there as a young girl. It's her favorite place to visit and will be planning summers  to spend there . That would be her dream!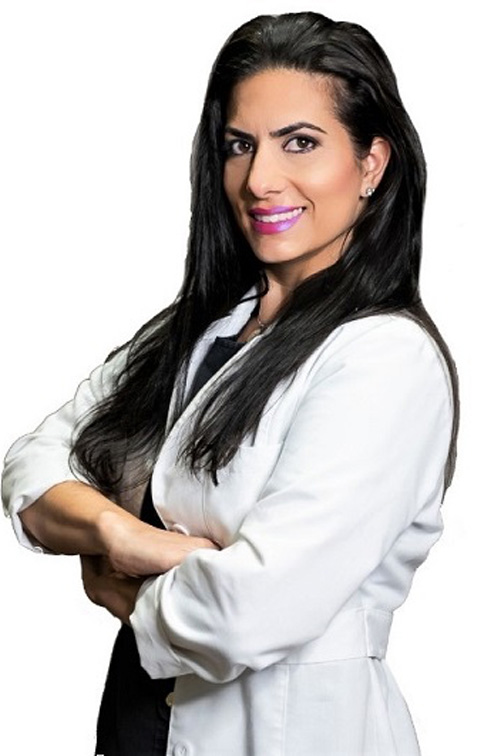 Marisa Chiefalo, co-founder of TRUCCO SKIN, is a state board muscle therapist, certified laser technician, medical aesthetician, and certified cosmetic and paramedical micro-pigmentation artist with the distinguished honor of being named "Best of" Montgomery County in the category of permanent cosmetics.
With more than 20 years of beauty industry experience, her mission and main emphasis is to implement her skills and knowledge to provide life changing results for every client. The mastery of her craft has gained her popularity in the community with a reputation for meticulous work. Some of the cosmetic tattoo services Marisa offers are for eyebrows, including microblading, lash line enhancement, eyeliner, eye shadow effect, lipstick effect, paramedical hair density simulation, micropigmentation, 3D areola tattoo, saline micropigmentation removal, and medical microneedling, otherwise known as collagen induction therapy for the face and body.
Since her youth, Marisa has always had a keen interest in the arts, and has received accolades in varies areas of interest. She later discovered her passion in providing meaningful art through cosmetic and paramedical tattoos.
Marisa trained under Rose Marie Beauchemin Verzella, an internationally acclaimed expert in the field of permanent cosmetics, at the Beau Institute, as well as Shea Gipson, master trainer in Microblading, Ina Vez, Academy S Craft Master, Regina Felix, brow anatomy educator, Mary Richardson, award-winning Nano lines instructor, Courtney Stevens, master eyeliner trainer, Hayley Gabriel, 3D areola trainer, and Dr. Anna Dixon, an international permanent makeup trainer. Marisa is also a member of the American Academy of Micropigmentation, which is a seal of excellence in her field.
Marisa is described by her clients as a "meticulous artist" and a technician you can "completely trust". One of her cherished assets is her ability to listen wholeheartedly to her clients' needs and respond accordingly to their specifications.
Marisa and her husband, Antonio, have been married since 2003, and have two children and two cats. They value their faith, and time spent as a family. Their favorite family activities include skiing, kayaking, paddle boarding, biking, relaxed evenings by the fire and family date nights!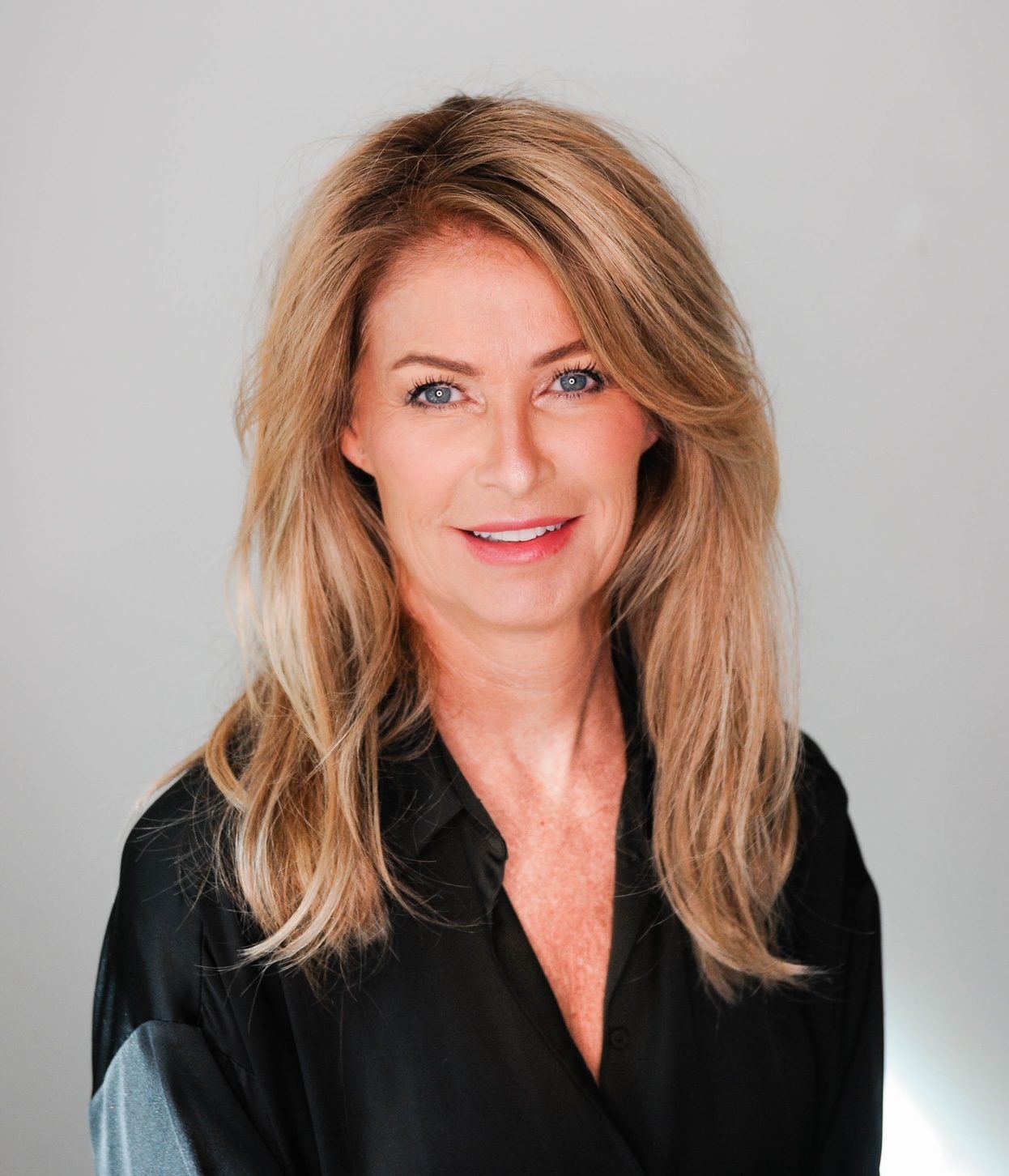 Julie DeSantis, Client Success Manager and Assistant at Trucco Skin.
Julie is a State Board Licensed Aesthetician, with a background in both the medical and beauty
industries. Having spent many years working in the hospital setting and for Pfizer
Pharmaceutical followed by a career with the world's most prestigious cosmetic brands - Estee
Lauder, Aveda and Shiseido. The two seeming different career paths truly emphasizes the
thought process of when you look good, you feel good; a vision of the late Evelyn Lauder. The
mission to empower through enhancing make-up application was embraced during her time
working in the beauty industry. That left a lasting dedication of how the power of personal
beauty can truly impact personal health and the ability to tackle whatever challenges life can
throw. The merging worlds of beauty and medicine turned into a meaningful career with the
goal of helping clients see their own unique beauty.
Joining the TRUCCO Skin Team with co-owners Rosetta Gallo and Marisa Chiefalo, was the
perfect evolution to her beauty career. Supporting two extremely talented professionals, and
engaging with clients to fulfill their personal beauty needs is very rewarding. Seeing the
expression of joy and happiness on a client's face at the end of a service makes every day
gratifying.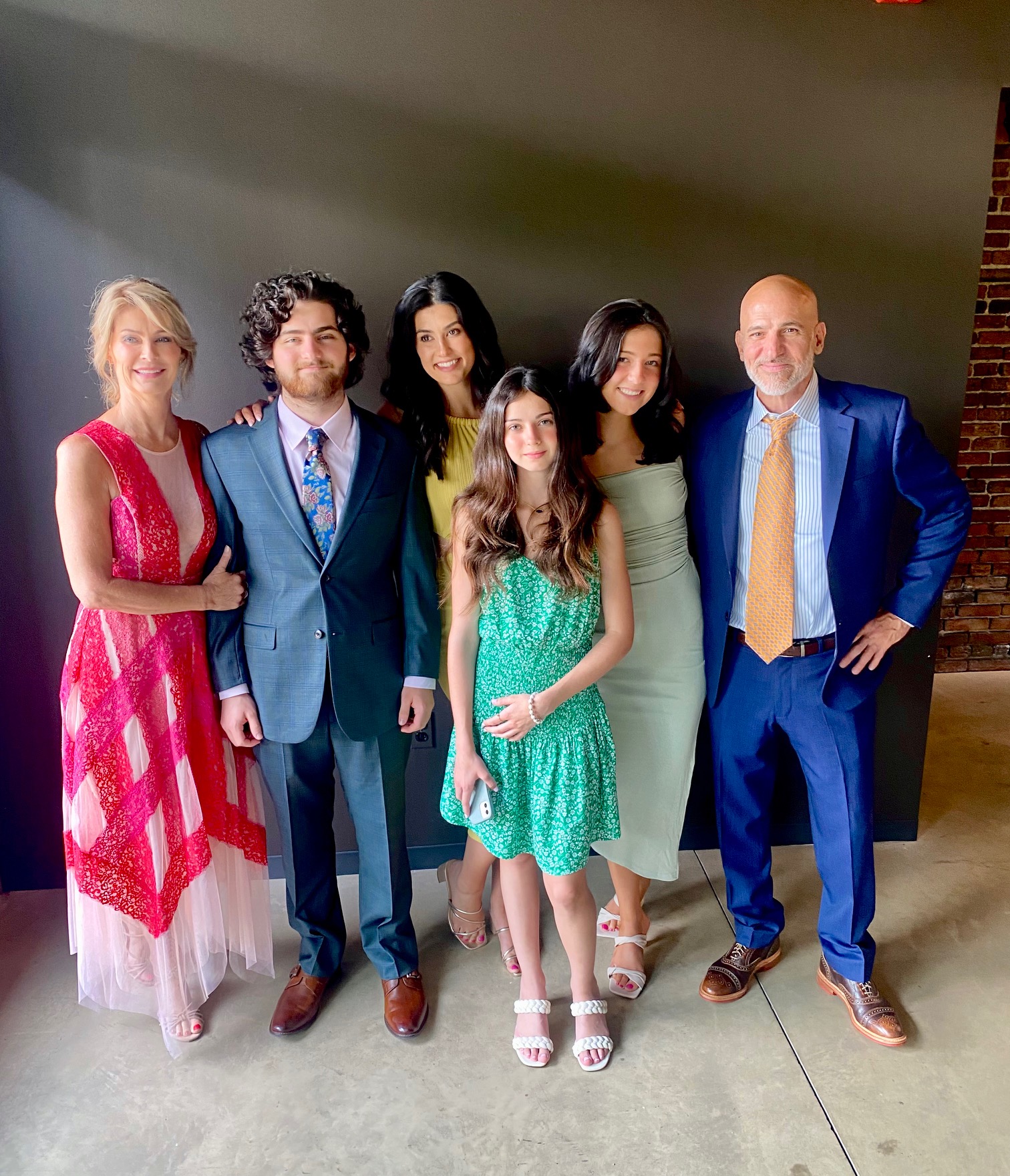 Besides her fulfilling career, she is married with four beautiful children, three of which are girls so the talk of beauty never stops.