CONFIDENCE WITH MEDICAL AESTHETIC TREATMENTS
The technicians at TRUCCO SKIN have advanced their education in order to bring their clientele the benefits of medical aesthetics treatments.
Medical aesthetics are unique, aiding in addressing and treating skin texture, hypo and hyper pigmentation, large pores, lax skin, fine lines and wrinkles, and overall skin health concerns.
Awarded Montgomery Country's leaders in the beauty industry, our goal is to offer an expert, skilled and professional service that fits your lifestyle for years to come. Our specialists are highly trained to meet your expectations with compassion and care.
MICRONEEDLING | COLLAGEN INDUCTION THERAPY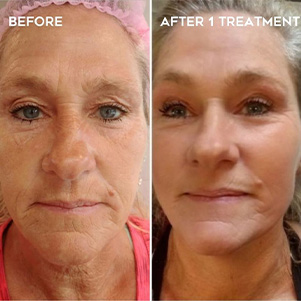 MEDICAL GRADE MICRONEEDLING
Service Time: approximately 1.5 hours
Included in your service:
Consultation
Pre-Numb
Treatment
Red Light Healing Therapy Treatment
Aftercare Instructions
1 oz. Trucco Skin's Hyaluronic Aftercare Serum
Microneedling is a unique, minimally invasive technique that rejuvenates the skin and stimulates collagen production. Using our medical, FDA cleared device by Rejuvapen, we produce small micro-channels in the tissue, using a set of tiny needles, which can be customized by adjusting to a varying depth of .25 to 2.5 mm. Even after one treatment, skin is shown to become smoother, tighter, and more lifted. Fine lines, dark spots, and scarring are reduced and sometimes eliminated. The result is glowing, luminous skin.
Microneedling is safe and effective for any area of the body. We recommend a series of 3, spaced out 4-6 weeks apart for optimum results to start. A maintenance plan of 3-4 treatments per year will keep your skin youthful.
$350 PER TREATMENT
ADD ON NECK AND DECOLLETE TREATMENT $100