CONFIDENCE WITH MEDICAL TATTOO TREATMENTS
The technicians at TRUCCO SKIN have advanced their education in order to bring their clientele the benefits of medical cosmetic procedures.
Medical cosmetics are unique, aiding in restoring and enhancing features as well as addressing and treating skin texture concerns. Through our wide range of personalized procedures, we are able to restore and enhance features that may have lost their natural pigment, experienced hair loss, or have dramatically changed.
Our pigments, products, and equipment are of highest quality, made in the USA, vegan friendly, and never tested on animals.
Awarded Montgomery Country's leader in cosmetic tattoos, our goal is to offer an expert, skilled and professional service that fits your lifestyle for years to come. Our specialists are highly trained to meet your expectations with compassion and care.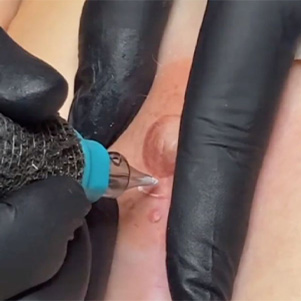 Service Time: approximately 3 hours
We will schedule your 6-week perfecting appointment at your initial service ($75)
Included in your service:
Consultation
Drawn-on Preview
Treatment
Red Light Healing Therapy Treatment
Aftercare Instructions
Areola tattoos can be a solution to correct shape, color, size and symmetry.
For many breast cancer survivors, areola pigmentation may be the final step in their reconstruction journey. Advanced micropigmentation techniques are used that involve shadowing, highlighting, feathering, and contouring. We pay special attention to color selection and blending for a natural-looking result.
$700 BILATERAL